PicoDrive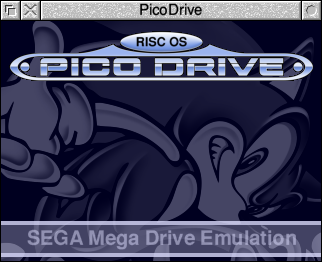 PicoDrive is a fast SEGA Mega Drive emulator. It was originally developed for mobile devices and was ported to RISC OS by Adrian Lees and Jeffrey Lee.
This page describes PicoDrive and lists its features and limitations.
This page contains binary and source downloads of PicoDrive for RISC OS.
This page shows pictures of PicoDrive in action.
This is the PicoDrive user guide.
This page lists Mega Drive games and PicoDrive's compatibility with them.